"LADY BE GOOD" - An Intwrnational jazz Day Celebration
April 30 - 7:00 PM
JOIN ME FOR "LADY BE GOOD!"
I am returning to the Smith Center on April 30, International Jazz Day, with "Oh Lady Be Good! - A Celebration of Women in Jazz!"
The concert is a tribute to Ella Fitzgerald, Sarah Vaughan, Peggy Lee, Dinah Washington, and many other female legends of jazz and it features Michelle along with such female jazz luminaires as Grammy nominee Jane Monheit, Tony nominee Ann Hampton Calloway, and Grammy nominee Tierney Sutton. In addition, Las Vegas icon and Grammy nominee Clint Holmes will make a special guest appearance. 
Musical Direction by Bill Zappia
Get your tickets today!
Cover Story - MyVegas Magazine
Michelle Johnson's production company has been listed as a Top 10 Vegas Born Businesses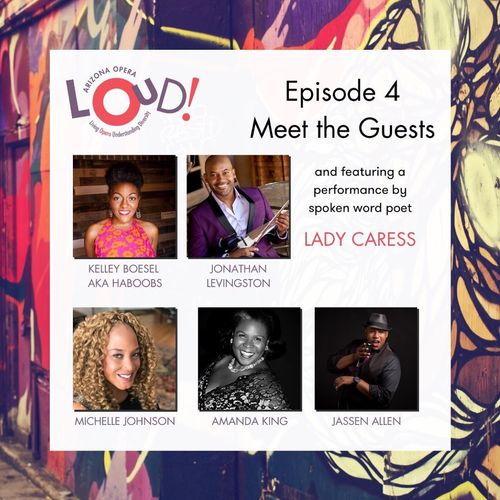 ARIZONA OPERA'S "LOUD" PANEL - FEBRUARY 2021
A DISCUSSION OF BLACK HISTORY IN LAS VEGAS
Episode 4: Focus on Las Vegas - Uncovering Black History in Vegas
 
Featuring a performance by Kelley Boesel aka Haboobs and violinist, Jonathan Levingston, who collaborate to instantaneously celebrate a famous music icon, a performance by spoken word poet, Lady Caress, some fascinating history about the Moulin Rouge (the first integrated gaming establishment in Las Vegas) including the restoration of its historic neon sign, and interviews with three multi-talented Black performers: vocalist Michelle Johnson ("Las Vegas' First Lady of Jazz"), songstress Amanda King, and Jassen Allen, vocalist and Entertainment Director for The Vegas Room, a Las Vegas Supper Club.
LOUD! (Living Opera, Understanding Diversity) is the brain child of Teniqua Broughton (founder and CEO of VerveSimone Consulting) and Luis "Weezy" Egurrola (Founder/Co-Artistic Director of Epik Dance Company and coach of the Hip Hop Squads of both the Phoenix Mercury and Phoenix Suns).
 
For more info, visit LINK below!
KLAS - 8 News Now
Discussing entertainment in Las Vegas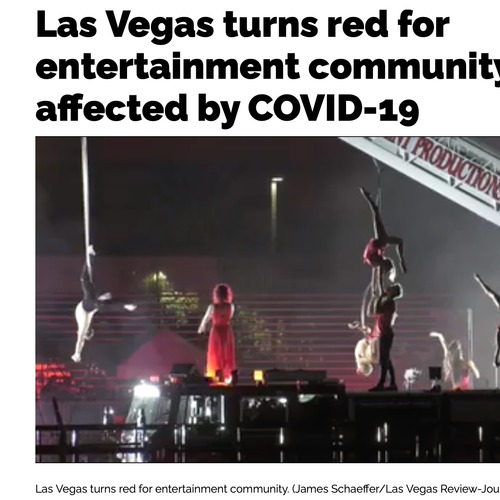 MENTIONED IN THE PRESS
SEPT 2, 2020 - REVIEW JOURNAL - John Katsilometes
Article about the #RedAlertRESTART event, with a special mention by Las Vegas Review Journal entertainment reporter John Katsilometes. 
The survival of the live event industry is essential! All at once, over 12 million hard working people in this industry have lost all of their income and future prospects for work. Read more about the movement and talk to your Representative about helping those affected by the current economic crisis. #WeAreEvents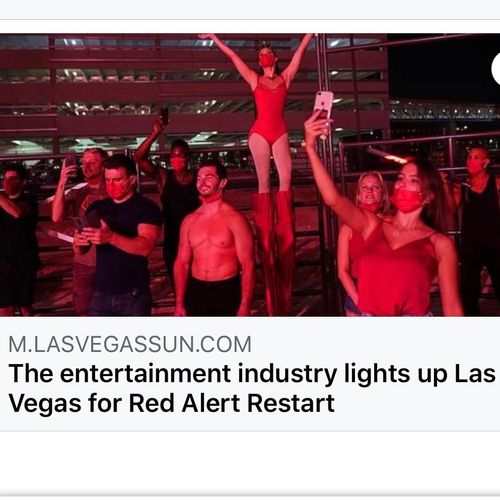 INTERVIEW - IN THE PRESS
Sept 2, 2020 - Las Vegas SUN - Brock Radke
Read about the worldwide #RedAlertRESTART event to bring awareness to the plight of live event professionals during the current pandemic. I was honored to being interviewed by reporter Brock Radke of the Las Vegas Sun.